A Virtual Experience with Meaningful Connections & Content
2 Day Pass – Full Access to the Conference Tracks

Opportunity to chat and interact with all the speakers & participants

Full conference Recording (including presentation slides)
2 Day Pass – Full Access to the Conference Tracks

Opportunity to chat with all the speakers & participants

Full conference Recording (including presentation slides)

Logo + company description on the event app + livestreaming
1 staff pass
1 min. video: 950€

2 staff passes

2 min. video: 1.750€

3 staff passes

20min. loop video: 3.750€

1h loop video: 5.000€

All Video packs include: Logo + company description on the event app + livestreaming
2 staff passes

Virtual booth

4 Online VIP passes to invite corporate clients to enjoy the event (with access to post event recordings)

Delegate List Provided: full details of the delegates who connected to Day 1 or Day 2
1 x 15min. speaking slot

5 staff passes (including speaker)

Virtual booth

10 Online VIP passes to invite corporate clients to enjoy the event (with access to post event recordings)

Delegate List Provided: full details of the delegates who connected the Day of your presentation
1 x 30min. speaking slot

10 staff passes (including speaker)

6 One-to-One meetings with selected speakers or participants

Logo + company description on the event app + livestreaming

Virtual booth

15 Online VIP passes to invite corporate clients to enjoy the event (with access to post event recordings)

Delegate List Provided: full details of the delegates who connected to the event
1 x 30min. speaking slot

15 staff passes (including speaker)

12 One-to-One meetings with selected speakers or participants

Logo + company description on the event app + livestreaming

25 Online VIP passes to invite corporate clients to enjoy the event (with access to post event recordings)

Delegate List Provided: full details of all the delegates who registered for the event

Lead Partner for one "block" (half stream)
2 x 30min. speaking slots

25 staff passes (including speaker)

25 One-to-One meetings with selected speakers or participants

Logo + company description on the event app + livestreaming

Virtual booth

Unlimited Online VIP passes to invite corporate clients to enjoy the event (with access to post event recordings)

Delegate List Provided: full details of all the delegates who registered for the event

Gamification 1st Prize Sponsor

Lead Partner for the event
We pride
ourselves for being
very

flexible
and

can therefore

customize these
packages to
FIT YOUR NEEDS!
​
Contact our
Business Development Director,
Renaud Nyst,
___

What our Partners say about us
Associate Principal, Gallup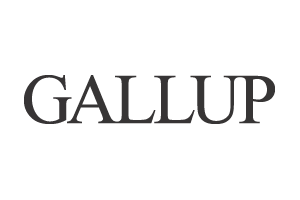 "Just signed a sizable contract with one of the participants of your conference now.
So they work".
Associate Principal, Gallup
I want to thank you again for
doing a superb job of
organizing these meetings!
You and your organization are an example of how to optimize a sponsor's conference experience and the value that can be derived from a conference. Great process, highly customized and effective.
Sr. Consultant, PeopleSmart
"It's been a great event, the level of the attendees was really impressive.
The support from the
Teneo team was outstanding!
The first feedback
from the Sales team is excellent"
European Marketing Lead, IBM
Sign up to the
Teneo events Newsletter
and receive this
free e-book.
"Building Powerful Networks" by
Tom Haak, Chantal Drenthen and
Sylke Raymakers
​​
You will receive regular updates on
upcoming events, promotions and
the latest news.